Learn how the future of the livestock industry depends on information sharing to increase product quality and consumer demand.
Information sharing is all the rage in this global, interconnected age. But social media aside, sharing information between consumers and producers has proven to be one of the most effective methods of increasing a business's long-term success. When you apply the principles of information sharing to livestock management specifically, a clear line can be drawn from farmer to processor and finally to consumer — the classic farm-to-table journey. Here's a closer look at why information sharing is so critical today and how you can benefit from it.
The Value of Information in Effective Livestock Management
Livestock management requires reliable access to accurate information in order to allow for making the best business decisions. As global demand for beef is expected to continue to grow, players on both a provincial and national level currently have a unique opportunity to position themselves in such a way that ensures they will be one of the most trusted competitors in the international beef market.
When it comes to managing livestock for profit, information not only helps you grow your operation with informed decisions, but also attracts consumers to your products with greater transparency, contributing to the trust factor that matters so much in today's market.
Measures of Performance for Livestock and Farm Products
To effectively manage any business or operation, it's necessary to have a protocol for measuring performance. When it comes to livestock, performance measurement is even more critical. Specific measures of performance that can help you better understand and manage your livestock and farm products include:
Genetic merit: Selecting the right herd sire for your next generation of cattle is potentially worth thousands of dollars.
Animal health: This aspect includes a record of vaccinations and health events.
Inventory: Number and location of animals is critical information in effective management.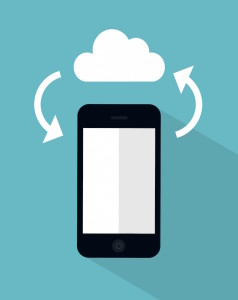 Reporting and Sharing Vital Information
Once you've collected and kept safe and secure records of the necessary information about your livestock, seamless information sharing is the next step. Using a livestock management software that allows your system to function without an Internet connection, syncing information when connected, is an ideal way to ensure information security. By storing your information on external networks rather than your own personal hard drive, you'll be able to easily send and share information with buyers, whether they're individual consumers or large-scale operations.
This level of comprehensive and transparent information sharing is beneficial to everyone in your value chain, adding demand for your animals while supporting the development of high performing livestock.
bioTrack and bioLinks Can Work Together to Tell the Whole Story
Telling the story of your animals is at the heart of the livestock industry. A market that was once based on small-scale, family run farms and a personal relationship with your consumers now is so vast that you may feel completely out of touch with the consumer experience.
Consumer trust is invaluable when it comes to growing your business, and by combining the benefits of a comprehensive livestock management system with an information management system designed specifically for processors, you can tell the whole story of your animals and products in a way that provides consumers and retailers with valuable information. What's best is that effective information management systems don't only add value to your animals and products, but also minimize the impacts of recalls and support food safety, contributing to a positive culture of livestock management that's crucial in today's meat market.
Conclusion
Information sharing is common in every industry, so why should livestock management be any different? Whether you operate a small, family-owned farm or a larger operation, your livestock management needs are the same.
By investing in a high quality information management system that helps you track and organize vital information, you can ensure that your animals and products are well-managed and appeal to consumers in a unique way. So help bring the farm-to-table journey out of the shadows and into the conscience of the growing livestock industry. You have a positive story to tell — and information sharing is the way to do it.
How has information sharing and performance measurement helped you manage your farm or operation? Tell us your stories in the comments!