Livestock Inventory and Sales Software
Do you struggle to keep track of your livestock inventory? Have you found yourself wishing you could invest in a larger herd or flock, but doubtful that you have the management capabilities to grow your business? Have you ever wished there was an easier way to track and monitor your animals?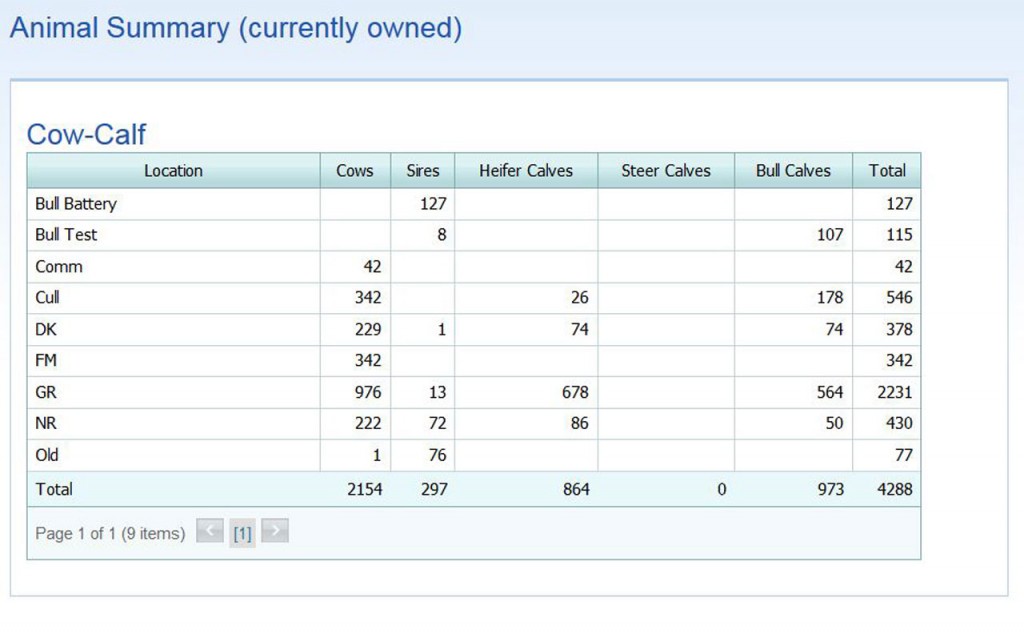 Go360 bioTrack is an easy-to-use, maintenance-free livestock sales management software that adapts to the needs of any size herd or flock. With Go360 bioTrack, you can take the guesswork out of the equation and take the risk out of expanding your business with our completely secure livestock sales and inventory software.
The Benefits of AgSights Livestock Inventory Software
Our anytime, anywhere livestock inventory software helps you track, monitor and report vital information about your animals, saving you time and money while giving you the capabilities to effectively manage a herd or flock of any size.
Secure records stored on external web-based networks
Accessible in the field, office, at home or anywhere with an Internet connection!
Share livestock sales, inventory and production information easily with people who care
Enter animals into the livestock inventory software as they're born right in the field or barn
Manage Livestock Your Way
Our livestock sales management software doesn't require you to become an IT specialist. Instead, we want to help farmers keep their priorities of improving progeny performance, increase productivity and ensure the quality of your products. Our livestock inventory software is designed to fit with your current hardware, whether you use a wand reader, an electronic scale head or a mobile device to keep records on your animals. What's more, Go360 bioTrack's customizable software options fit with your priorities, helping you maintain and improve the aspects of farming that are most important to you.
Get Started with Our Livestock Inventory Software