bioMarket Place
If you want to market your business but don't feel ready for a full software system yet, bioMarket Place may be just the right place for you!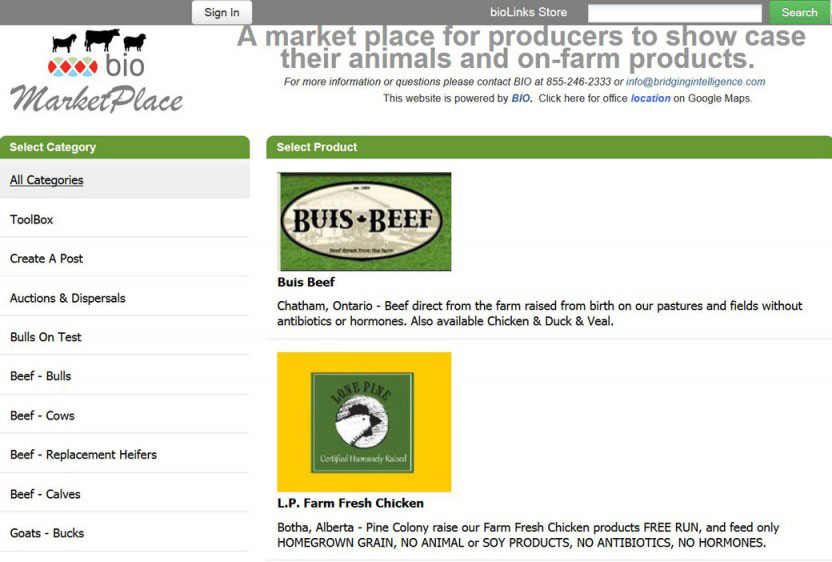 What Is bioMarket Place?
Our online store is a web-based marketplace that allows you to save the hassle of creating your own website to sell and advertise animals and products. You can showcase your animals and on-farm products, describe your farm and products in your own words and upload photos, all to give potential customers a feel for what makes your farm unique and increase your sales. Our online store is a great way to get exposure by promoting your animals and products on an easy-to-use maintenance-free website.
Explore the bioMarket Place