---
LINKING FROM THE FARM TO THE TABLE
Go360 bioTrack & bioLinks – Management tools that naturally integrate into your business
---
---

Go360 bioTrack allows collection of all info on an animal throughout its life. Information flow across seed stock, cow calf, feedlot and packing sectors will allow you to make better business decisions including selection of replacement females and sires. Always accessible and always secure, we make information easy and relevant!


bioLinks offers an affordable, unique, customized for smaller meat processing or retail management operations to get in the game with the big guys in a way you can afford and that makes sense for your business. bioLinks helps you gain more control over pricing and inventory management.

Testimonials
"I wouldn't want to run our business without bioLinks"
Tim Hofer, Pine Haven Colony Meat Shop, Alberta
"I don't understand why more people don't have genetic evaluations for their animals after seeing our success."
Paul Ferguson, Ontario
"I don't know of anyone else in North America doing this in the meat industry"
Cory Van Groningen, VG Meats, Ontario
---
PRESERVE IDENTITY & INCREASE PROFIT
Go360 bioTrack & bioLinks – Use everyday technology to track your investment every step of the way
---
---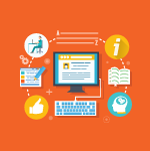 Recent AgSights Blog Posts
Stay up to date with the latest news from AgSights and how our services have helped farmers and producers just like you improve their profits.