This simple tool can completely change your management capabilities.
If you're in the livestock industry, you know how tiring the job can be. You're ready to increase the scale of your business, but feel too bogged down in the day-to-day. You're putting out a decent quality product, but lack that extra edge that could make you stand out from the competition. And meanwhile, there is simply too much guesswork involved in improving the genetic performance of your herd or flock, making you feel like that value of your operation has plateaued.
bioTrack is a livestock management software system that can cover all your bases from inventory to animal identification to health management to genetic evaluations. And when it comes to secure and reliable record keeping, bioTrack may be just the solution to your livestock management needs.
Trusting Your Records with bioTrack
The importance of record keeping often gets overlooked in the livestock industry. After all, who's got time for filing papers and backing up records when you have an entire herd or flock to manage? At BIO, we understand the importance of secure livestock record keeping, but we also understand that farmers and producers have their hands full.
That's why we offer a maintenance-free, web-based record keeping system for farms and livestock operations of any size. With bioTrack, your records are stored on external networks, which are secured and routinely backed up. Since your records are all accessible online, updating or checking on records is as easy as using your smartphone! Just access bioTrack's record keeping system anywhere with an Internet connection.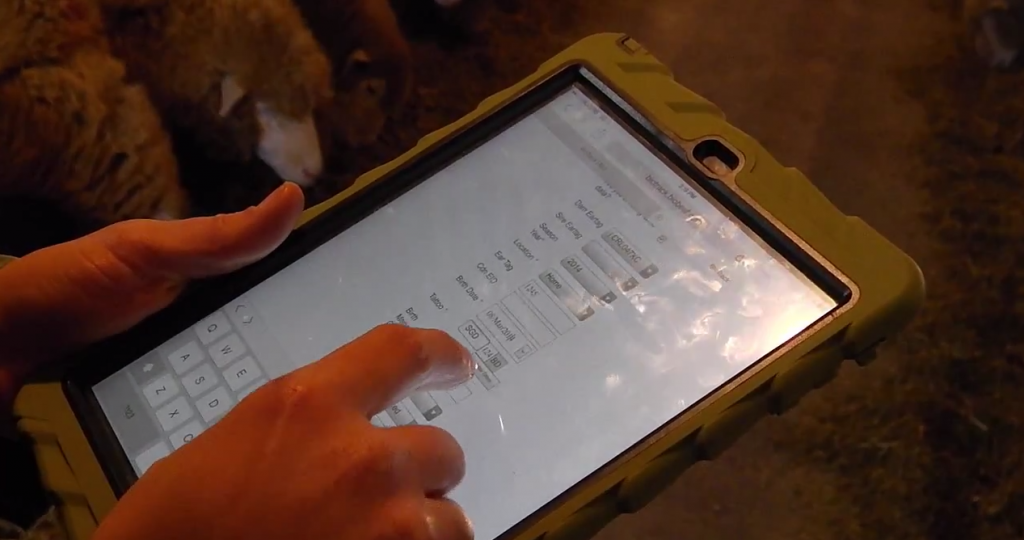 The Mobile Advantage
Imagine not having to worry about losing your papers between your animals and the office! bioTrack's mobile advantage means that you can update your records right from the field or barn. By using your existing hardware, whether you use a wand reader, handheld device or an electronic scale head, you can enter animals into the system right as they're born and update animal information instantaneously and with ease.
Common Technology
Perhaps the biggest advantage of bioTrack's record keeping system is how simple it is to use. Here at BIO, we don't believe that taking dedicated farmers away from the fields and putting them in front of a computer is the answer to improving the livestock industry. Instead, we ask you to let us handle the IT side of things. Our record keeping system is easy to use, simple to check and has customizable options that allows for easy comparisons.
Essential Animal Information
Keeping secure livestock records means having a reliable way of accessing all of your essential animal information. This can include pedigree, health events in the animal's life, record of vaccinations and treatments, genetic evaluations, birth date, and birth weight, etc. These are the sorts of records that can help you effectively market your animals. And with transparency as an increasing consumer concern, you can believe that a full, accurate history of the animal's life and essential information will give your products that extra edge.
Conclusion
By using bioTrack for your livestock record keeping needs, you will not only have a better handle on your operation, but also have more time to devote to other facets of running a successful farm. With bioTrack's mobile advantage and easy-to-use technology to ensure safe record keeping, you'll be able to benefit from having a secure, web-based system for all of your essential animal information.
How could secure and reliable record keeping help your livestock operation? Has your farm ever suffered from a lack of good record keeping? We look forward to reading your comments and personal stories below!